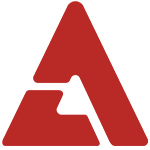 JYP Entertainment has entered the acting management industry and signed on rookie actor Choi Woo Shik.

Choi Woo Shik debuted in early 2011 through the MBC drama 'The Duo' and quickly gained attention in the acting industry because of his solid acting skills. He is maturing into an actor that's looking into taking on lead roles. JYP Entertainment has kept an eye on the actor since his debut, and approached Choi Woo Shik, citing his solid acting abilities and fluent English skills as well as his potential.

He has acted in popular dramas such as 'Rooftop Prince' and 'Shut Up Family', and more.

He was also in attendance at the 17th Busan International Film Festival on the 4th as an official JYP Entertainment star, and is currently cast as the little brother of the lead female role in the movie 'Covertness'.