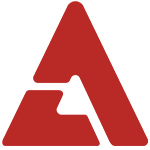 Back in April, allkpop featured LK as a 'solo artist with a silly smile and some serious talent'. And now a couple of months later, LK has finally released his first mixtape with a more sophisticated sound and a complete image makeover.

Unlike "The Warm Up", where he became his best advocate by announcing to the world of his existence with pride and confidence, this mixtape is filled with tracks illustrating the trials and errors that he faced during the journey to his life with music.

If "The Warm Up" is the baby lion cub with nothing to fear, "Shout (Wae-chin-da)" is like the graceful lion standing on top of the hill with some wisdom to share.

LK touches upon emotional inner struggles that everyone and anyone can relate to in "Shout", but reminds us that we must put "our head up the sky".



Even with all kinds of obstacles being thrown at his feet, this one motivated rookie's journey is not about to make any u-turns just yet. LK is currently working on Part 2 of 'The Memos' and in the meantime, will be updating his YouTube page with various freestyle videos and covers in both Korean and English.

If you want to know more about LK, follow him on Twitter, or 'Like' him on Facebook!

You can download 'The Memos' Part 1 Here.

Tracklist:

01. Smoking Up a Dambae
02. Me, Myself, and I (Feat. Maskerade)
03. Say What
04. Just Because
05. Dark Night
06. Warmt Up

"Smoking Up a Dambae"