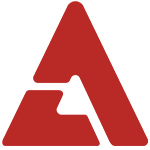 Rainbow's leader Jaekyung has revealed that she'll be appearing on SBS' new program 'Laws of the Jungle W'.

Jaekyung posted to her me2day on the 17th, "Jungle jungle jungle unknown lands!!! [I'll do well and return]," along with the above photos.

In the photos, Jaekyung can be seen holding a book about Papau New Guinea, the next destination for the series' cast and crew. It appears that the Rainbow member decided to study up on some facts before heading off to the jungle for filming.

'Laws of the Jungle W', which Rainbow's Woori also appeared in, was originally released as a Chuseok special, but SBS has now decided to continue with the all-female spin-off of its original 'Laws of the Jungle' series.

Joining Jaekyung in the jungles of Papau New Guinea will be Jo Hye Ryun, Jung Joo Ri, Lee Soo Kyung, and Jo Ann among others.