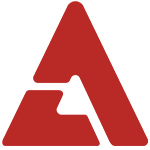 J.Y. Park recently showed his support for Psy and his success with "Gangnam Style" on the October 12th broadcast of SBS' 'Good Morning'.

During the show, a clip of J.Y. Park claiming he is the inspiration behind the hit song caught the attention of viewers. J.Y. Park shared, "I started to support a YG artist because I heard that I was the inspiration behind the song," and laughed shyly.

However, it seems that it was a misunderstanding as the clip of J.Y. Park was actually recorded before Psy released the song. A representative from JYP Entertainment explained that J.Y. Park filmed the support message to help out Psy, who is his hoobae and good friend. The representative added, "J.Y. Park, who is currently taking time off, probably doesn't even know this misunderstanding occurred."

Behind-the-scenes footage of Psy filming his unforgettable music video was also played on the program. Ironically, Psy commented, "Even as I'm filming it, [I feel like it doesn't make sense]. As I film scene after scene, [it feels like it's in vain," revealing that he did not expect the song and music video to become a global sensation.