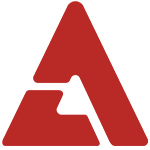 With the release date of her solo mini album approaching, HyunA has now unveiled a video teaser for her upcoming title track "Ice Cream"!

As mentioned previously, "Ice Cream" will be featured along with four other songs to make up the idol's new solo album, 'Melting'.

Having released several teaser photos for her comeback, she has finally released the most exciting teaser yet complete with a 'bubble bath scene' and lyrics that state "I'll melt you down like ice cream".

Check out the video teaser below, and stay tuned for the release of 'Melting' on the 22nd!