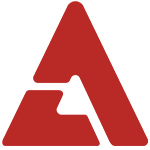 As you should already know, Ailee, who made an impressive debut earlier this year with "Heaven", recently made a powerful comeback with "I'll Show You".

With the singer at the center of attention lately with her catchy song and her fun music video, allkpop will be bringing in Ailee for another amazing Live video streaming event on October 28th, 2012!

The stream will begin at 10PM EST on October 28th, which is October 28th 7PM PST, or October 29th 11AM KST (Korean time).

Ailee will be answering questions from the allkpop community, so if you have something to ask, make sure to do it here on this forum thread!

We will also be choosing 5 people who leave a question/comment on this thread to award them with an autographed Ailee album!

Make sure to mark your calendars and tune in on October 28th at 10PM EST to see Ailee LIVE only on allkpop!



TUNE INTO LIVE STREAM HERE