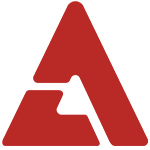 B.A.P. is well on the rise to becoming the hottest rookie of the year with their recent achievements on the German Asian Music Chart!

According to information released by the German Asian Music Chart on October 5th, B.A.P.'s first mini-album title track "No Mercy" topped the chart followed by their repackaged album, "Crash", coming in at second.

The group managed to beat out some tough competition from Psy, Junsu, G-Dragon, and Super Junior to confidently secure themselves the top two spots on the chart.

This is actually "No Mercy's" second consecutive month ranking at the top, and the same song has history of topping Taiwan's g-music K-Pop chart for five weeks in a row. Many are sure that with such achievements that they're a strong candidate in winning the much coveted 'Rookie of the Year 2012' title.

TS Entertainment revealed to allkpop that the boys are currently preparing for the release of a new album following the conclusion of their "Crash" promotions.