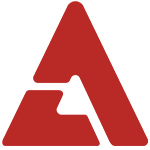 With their comeback coming up next week on the 23rd, B.A.P has unveiled individual teaser images for members Himchan and Youngjae!

TS Entertainment has revealed that the concept of the images is 'hipster', stating, "We hope that they will lead a new culture that the public wants this time as well with the 'hipster' concept." The word 'hipster' traces back to America in the 1940s, and is a word used to describe people who do not follow the general public trend and make their own styles.

After the single, titled 'Don't Do It', is released on the 23rd, the members will be holding their first fanclub inauguration ceremony, '1st Baby Day', on the 27th. The ceremony will include not only performances of the group's hit songs, but various fun events to interact with fans.