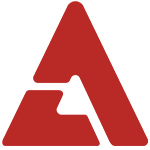 Rising as one of the hottest rookie acts this year after making her debut with "Heaven" and performing on 'Immortal Song 2', Ailee is making a comeback on October 16 with her first mini-album!

On October 11, Ailee revealed the cover of her upcoming mini album! YMC Entertainment commented, "Ailee's first mini-album will go on sale on the 16th… Through this album, you'll be able to witness the maturing of Ailee's appearance as well as her musical style."

Check out Ailee's previously released teaser image here, and stay tuned for the release of 'Invitation'!