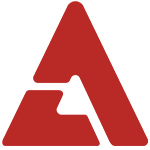 Actress Oh In Hye cleared up rumors about plastic surgery.

After gaining attention with the revealing dress last year, her past photos were discovered and netizens had pointed out that the volume she displayed with her dress during the film festival was not noticeable in her early-debut photos, leading to rumors about breast augmentation.

Oh In Hye explained on the latest episode of 'Strong Heart', "In that picture, I only wore a tank top without anything underneath. There's a big difference between when I wear a bra and when I don't. There was a lot of talk because of that photo. One plastic surgeon said that my breasts were 100% fake. However, genes had a lot of effect on me. All my aunts are glamorous. I can't even compare."

Then MC Lee Dong Wook asked, "So are you saying you didn't get anything fixed?". When she hesitated in responding, MC Shin Dong Yup cut the story off and said, "Understood," bringing laughter. However, Oh In Hye decided to respond honestly as she turned her head to the side and said, "I fixed just one place. You can tell, right?" and implied she had gotten a nose job.