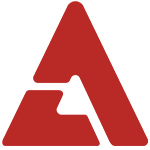 On the latest episode of 'Running Man' with Olympic swimmer Park Tae Hwan, a close, but hilarious shave occured when host Yoo Jae Suk made a wording error towards the athlete.

During their first mission, the cast members were challenged to sing karaoke while jumping on a trampoline, with the goal being to get over 80 points.

When Park Tae Hwan struck out during his first attempt, Yoo Jae Suk pushed him aside for his own turn, announcing, "You're disqualified!"

The word struck a chord with Park Tae Hwan, who was nearly disqualified in the 2012 London Olympics when a judge erroneously called him out for a false start. "Don't say that word in front of me," he joked.

The cast members expressed their "fury" at Yoo Jae Suk's poor word choice, with Kim Jong Kook demanding that he formally apologize. It soon blew over, though, when Park Tae Hwan said that it was okay for Yoo Jae Suk because "he is a hyung".

The hilarious interaction begins at 22:00.