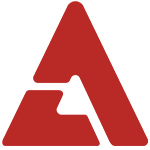 It was recently reported that G-Dragon's newest mini-album tracklist was revealed through YG Entertainment's official blog, 'YG LIFE'.

According to YG's reports to allkpop, the album, 'ONE OF A KIND', which is scheduled for release on the 15th of September contains seven tracks, of which the second track, 'CRAYON' will be the title song.

Co-produced and co-written by YG Entertainment's representative producer Teddy and G-Dragon himself, the name 'CRAYON' is the shortened version of 'CRAZY ON', derived from the combination of 'CRAZY + G-DRAGON'. Parallel to the title, the official title song is said to represent a G-Dragon who is crazed about an unspecified thing, and is expected to showcase the Big Bang member's unique color.

In addition to the attention the album has been receiving for G-Dragon's personal participation in the production of all seven tracks, it is drawing interest because of the various artists who featured in the tracks as well.

Of all the songs, the third track titled 'Ultimately' is receiving the most attention because it reads that the track features '? of YG New Girl Group', as can be seen on the actual tracklist. It is being assumed that another mysterious upcoming female group member participated in the album following Jennie Kim's appearance as the female lead in G-Dragon's 'That XX' music video released just days ago.

Furthermore, Jaurim's Kim Yoona featured on the 5th track 'MISSING YOU' while Nell's Kim Jong Wan participated in the 6th track 'TODAY'. As artists outside of YG typically have not participated in Big Bang or G-Dragon's albums, fans are expecting this album to be new and exciting. In addition, the 7th bonus track titled 'Light the Fire' features artists such as Tablo and underground rapper 'DOK2', raising the anticipation for how the artists' and G-dragon's musical colors will harmonize in the track.

Meanwhile, 'That XX' which was released just days ago has taken the #1 spot on music sites and is being noted for being the first track 'restricted for minors', to have taken the first place spot on music charts. As a result, it can be seen that G-Dragon's music appeals not only to teens and those in their 20s, but to a wide range of age groups.

In addition, the music video for 'One of a Kind' gathered over 10 million views in one week while the video for 'That XX' received 3 million views in just two days after its release, and even before his official promotions, the artist has been receiving much love.

The tracks from G-Dragon's first mini album 'ONE OF A KIND' will released on the 15th of this month while the album will officially be revealed on the 18th.