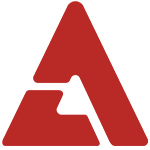 In the midst of school bullying and violence becoming serious social issues, Tiger JK and wife Yoon Mirae have stepped up as heroes to launch a special project in an attempt to help today's adolescents.

Tiger JK, Yoon Mirae, and visual artist Lumpens have launched their new project 'The Wanderers' through Naver's 'Fashion Icon Collabo' to prevent school violence, and have manufactured t-shirts representing their cause.

They have titled their project 'The Wanderers' to represent the 'heroes in disguise' who do not fall into a specific mold, and leisurely roam to help others.

A t-shirt may be a simple and easy item for them, but the three emphasized that through these t-shirts, they hoped many people out there will want to become heroes to those who are weaker.

Tiger JK had previously turned to his Twitter page last month to write, "All of you students. What do you feel the solution to school violence is? I know it's a difficult topic, but I am starting a new project in an attempt to be of some help, no matter how little."

Aside from being a musician, Tiger JK is also a father to his son Jordan, and he expressed genuine interest in researching a solution to school violence by interacting with teens, students, and citizens on his Twitter page.

"Most campaigns trying to prevent child abuse and school violence were created from an adult's perspective, so I always felt that it wasn't enough for victims and students to be able to readily identify," Tiger JK said. "I don't know if our project 'The Wanderers is the answer, but I hope that a lot of people will become more aware and interested in resolving school violence, and become heroes to help those weaker than them."

The profits from the T-shirt sales will be donated to Naver's Happy Bean to support an association trying to prevent school violence.

You can get your very own 'Wanderers' t-shirt here until October 31st!