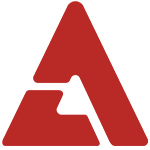 SISTAR's Dasom recently discussed some private information about SISTAR's dorm life on the 'Faces We Wish to See' special of SBS' 'Strong Heart'.
Dasom clarified member
Bora
's previous statement about the SISTAR members only wearing their underwear in their dorm, saying, "
Members Hyorin, Soyu, and Bora are the only ones who wear their unmentionables around. I always wear long-sleeved shirts and long pants even in the dorm.
"
She continued, "
I came from a strict family, so I'm not as open-minded as the unnis. On the first day we all moved into the dorm, I was shocked to see that the unnis were walking around in their undergarments. Because they would do the laundry and clean the house wearing only their undergarments in the small single room dorm, I didn't know where to put my eyes.
"
Dasom went on to reveal, "
The unnis all shower together as well, but I'm the shy type that can't even wash in front of my mom, and I've only been to the public bath house five times. When I shower, I go in with my clothes on and come out all dressed. Even when my stylist tried to come into the dressing room, I sent her out saying I would do it myself. However, nowadays I've become more open-minded.
"
Source + Image: MyDaily via Naver