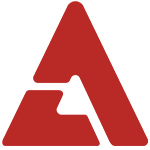 After a summer break, the lovely ladies of edgy female pop-rock band Nylon Pink are back with another K-Pop cover.

After their successful covers of Big Bang's "Blue", Girls' Generation's "Gee" and "Run Devil Run", they've now released a cover of 2NE1's "I Am the Best".

In related news, the girls will be heading to Macau and Malaysia for an Asia tour where they will be headlining at the Hard Rock Hotels. Recently the girls played at the Key Club for this year's Sunset Strip Music Festival, and are set to release the video for their single "Heart Attack" off of their upcoming EP

For more information on the group, you can follow them on facebook and twitter along with their jewelry line at hellodrama.net

Check out their cover below!