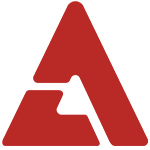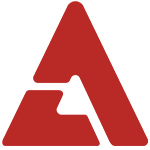 Those of us who know Super Junior as a variety show band with some fun dance hits were expecting pretty much what we've been getting since early 2009 - a new rehash of the "
Sorry, Sorry
" formula, a cute fan-service song or two, a couple of fillers, and maybe some kind of tribute to leader
Leeteuk
, who has announced his plans to enlist once this round of promotions ends. In a way, we were right- but they've still managed to surprise me.
Title track "
Sexy, Free & Single
" (lyrics by Yoo Young Jin, composed and arranged by Daniel 'Obi" Klein, Thomas Sardorf, and Lasse Lindorff) follows the tradition of their last few dance singles ("A-Cha", "Bonamana", "Mr. Simple") with a simple chorus, an addictive beat, an easy-to-follow dance section that you can bet everyone is already parodying, a couple of stylized sets, and some close-up shots. Sure, it's formulaic, but it's a formula that works for them. By all rights, it should be just another chapter in the lead single saga that we've seen from Super Junior over the last three years.
And yet, there's something different this time. The style seems a little more grown up and polished. The arrangement feels more subtle (a much needed change- "Mr. Simple" and "A-Cha" practically screamed their hooks at us). The vocal arrangement, particularly the back-and-forth between singing in unison and in harmony, is more thoughtful than we've seen from them in a while. Auto-tune is present, but not overbearing. The vocal line is breaking out their falsetto for the first time in a lead track. The changes are small, but they add up to something I wasn't really expecting.
Initially, I thought this was just another party song. The lyrics, however, reveals that song is about encouraging a friend who's going through a tough time to keep moving forward, telling them that they're awesome and that they'll be stronger when it's over, creating a nice contrast with the love songs that currently dominate the charts.
Super Junior "A 'Good'bye"
Leeteuk's farewell is the final song on the original release of the album. "
A 'Good'bye
" (lyrics, composition, and arrangement by Park Chang Hyun) talks about having to leave for a while, but promises a smiling return. Interestingly, the lyrics mention that he will smile even if it's painful- interpret that as you will.
I appreciate that they tried to make something interesting and different, but this arrangement is too scattered. While
Kangin
's send-off ("A Short Journey") was sentimental, and Heechul's ("Oops!" featuring f(x)), was funny, "A 'Good'bye" jumps around without ever settling on a feeling, leaving you nothing to grab onto and killing any emotional resonance the song may have carried.
Super Junior "Gulliver"
"
Gulliver
" (composed by Markus Bøgelund, Søren Juhl Holmager, and Mick Muxoll Rasmussen, arranged by hitchhiker) is the other experimental song on this album. Written by Eunhyuk, and performed by Eunhyuk, Donghae, Ryeowook, Leeteuk, and
Shindong
, it's a tongue-in-cheek jab at the rumor mill surrounding Super Junior. Careful listeners will notice a brief reference to "Mr. Simple" at 1:48. The song has an epic feel, with low-voiced, harmonized chanting and some dramatic vocal runs. Things really start getting interesting at about 2:05, with the arrangement speeding up, slowing down, bringing in sirens, changing the pitch, and lyrics demanding that we all "
make way for the new king
". "Gulliver" is almost an artsier, more experimental take on last year's "
Superman
".
This album features three other dance tracks. "
Now
" (lyrics by BooMin, composed and arranged by hitchhiker) is a spunky, pop-rock number that draws on the spirit of 2007's "
Wonderboy
". It's a nice break from the more dramatic songs on the album, bringing in an element of pure fun. "
Rockstar
" (lyrics, composition, and arrangement by D2O(Detour)
Peter
&
YoungSky
) features some '70s funk inspiration worked into an LMFAO-esque track that experiments with some different types of rapping- some of it is kind of half-sung, while other parts of it sound like stylized talking or whispering. It's a song you really have to experience for yourself to understand, and you'll probably either love it or hate it.
Of course, no album is complete without a couple of ballads, and 'Sexy, Free & Single' has three. "
Someday
" (a
Lee Sang Eun
cover) and
Bittersweet
(performed by K.R.Y and
Sungmin
) are both decent, if not entirely special.
I have to say, I was really surprised with this comeback. I didn't expect an album called 'Sexy, Free & Single' to be so experimental or thoughtful. It's easy to forget in the midst of the fun and rowdy aspects of Super Junior, that many of the members are very talented musicians who have ambitions beyond taking part in some big hit-making machine.
On to part two!
On August 5th, barely five weeks after the release of 'Sexy, Free & Single', Super Junior did what Super Junior does and released a repackaged album. Title track "
SPY
", like "A 'Good'bye", has a bit of an identity crisis- while it doesn't reach quite the same level of frenzy as "A 'Good'bye", it tries
really
hard to get there.
The song blends an homage to 1940's/1950's, trumpety jazz (think of a lightweight, modern, pop take on Louis Armstrong's version of "When the Saints Go Marching In", composed on a computer and performed by a group that probably doesn't fully get the reference), with a tribute to the theme song of 'Get Smart', and some "Gulliver"-esque monotone chanting. It also includes a Bollywood-inspired breakdown, at which point we are commanded, in English, to "Go
kick it in the butt!
" As much as I appreciate Super Junior's willingness to try something different, 'SPY', it's a little too scattered for my taste. It doesn't help that the lyrics are really creepy, containing every cliche stalking/hunting/animal instinct metaphor for chasing down a woman you can imagine. If someone talked to you like this in real life, you'd call the police.
Unfortunately, I don't think that the band has quite settled on a concept for the performance. Yes, they're spies, but the individual members' attitudes don't really match each other. While Eunhyuk, Shindong, Sungmin, Leeteuk, and Yesung play up the campiness of the song, Siwon, Kangin and Ryeowook go for a more serious attitude. Even in the MV, Donghae and Kyuhyun mostly look like they're bored and don't want to be there at all. The band looked so serious during the first performance of this song, I thought something might have happened off-stage to upset them. A bunch of grown men pretending to be spies, making finger guns, and wearing jackets with bedazzled linings can afford to take themselves a little less seriously!
As far as the MV goes, we got yet another dance-in-a-box video. The dance isn't even filmed all that well- the editing butchered the choreography to a point where it was kind of hard to watch. For example, why did they put a jump-cut into the Kyuhyun-turns-into-Ryeowook thing? It makes it look like a camera trick instead of a live illusion! The computer-generated blood drips were out of place- more funny than menacing. And even with the ridiculous over-editing, they still managed to leave this gem in tact: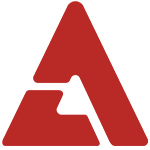 Here's hoping SM gets it together and fully utilizes this song's potential when it's added to the Super Show setlist. Super Junior's concerts are filled with rather amusing acts like people riding balloons through the sky, members dressed up as vegetables, invisible orchestras, Puff the Magic Dragon, and other acts that I can't even really describe, and I think that 'SPY' could make an entertaining stage if they put some thought into it.
Super Junior "Outsider"
As for the non-singles, "
Outsider
" is an upbeat, straightforward pop track, reminiscent of older Super Junior songs like 2005's "
Miracle
" and 2006's "
Dancing Out
", but featuring a slight samba beat. The lyrics talk about taking a day off from everything stressful to just wander and not worry. It's not particularly good, bad, or memorable - basically the definition of a filler track. The other filler track, which I prefer over "Outsider", would be "
Haru
" (written and composed by Donghae with 
Urban Zakapa
's 
Kwon Soon Il
), which is a cute, upbeat little song about falling in love for the first time.
Super Junior "Only U"
"Only U" has gotten a lot of hype for being composed by Leeteuk and Donghae. It's a pretty, orchestral, choir-like ballad. I really like the way the rap is half-sung, making it fit with a song that doesn't lend itself to rapping. While I'm not sure if the song, which talks about saying goodbye to a lover for a while, was written about an actual specific person or if it was written in a larger sense for ELF, I think it serves as a much better send-off for Leeteuk than "A 'Good'bye".
Repackages can be obnoxious. Many times they're just a way for companies to squeeze a couple extra dollars out of fans. With Super Junior's previous repackages, we've gotten some worthwhile songs-
'Sorry Sorry's repackage
included "
It's You
". '
Bonamana
's repackage brought us "
No Other
" and "
A Short Journey
". '
Mr. Simple
's repackage brought us "
A-Cha
" and "
Oops
", (which is one of my favorite Super Junior songs) and "
Superman
" (my absolute favorite Super Junior song of all time). While none of the new songs on 'SPY' live up to the previous repackages, they have their charms and manage to avoid falling flat.
It's anyone's guess as to what else is coming for Super Junior in the lead up to Leeteuk's departure for military service, and what their plans are once he's gone. While the repackage isn't that great, I think that the original album and "Only U" are strong notes for him to leave on.
What are your thoughts on Super Junior′s 'Sexy, Free, and Single'? Leave an honest rating and your thoughts in the comments below.