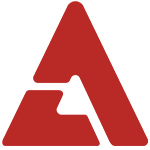 'The Thousandth Man' has chosen its next OST song artist to be Block B!

Gaining recognition as a worthy sitcom and featuring cameos from Shin Bong Sun, Oh Min Suk, and more, the drama set out find another voice to sing their next OST song, and has selected Block B in the process.

The sitcom's soundtrack already features tracks from other popular idols like B1A4 and G.NA, and it seems they'll be continuing their idol artists streak.

The members have lent their voices for the track titled "Your Umbrella", so stay tuned for its official release next week!