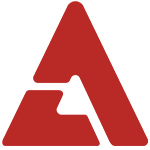 Although he's only started his Japanese activities just a month ago, Big Bang's Seungri has already secured himself his own broadcast show and MC position!

Following the conclusion of Big Bang's Japanese tour in June, Seungri stayed behind in Japan to better show off his charms and skills to the Japanese public. Recently, YG Entertainment shared with allkpop that he had his first solo broadcast titled 'V.I. From Big Bang', which first aired at 10 p.m. on August 2nd. The show is set up so that fans can vote and decide what he'll be covering.

Not only that, but Seungri was also chosen as a special MC on Fuji TV's 'Sakigake! Ongaku Banzuke Eight' where he interviewed Oguri Shun, EXILE's Akira, Takei Emi, and more.

Representatives of YG Entertainment commented, "Japanese broadcast officials have given high remarks to Seungri's good work ethic and drive. He's also been studying Japanese diligently by putting up Japanese diary posts on Big Bang's mobile fanclub, 'BIGBANG☆WORLD'. His skills have improved to the point where he can take on MC positions with no problems."

Seungri has also been featuring in variety shows like Yomiuri TV's 'Yoshimoto Jounetsu Comedy' and performing the "Fantastic Baby" dance with popular gagmen.

In just a month, Seungri has already achieved so much with his solo activities and is continuing to grow and improve, thus receiving an abundance of love calls from local broadcast stations. Seungri will continue his solo and group activities through the year-end with Big Bang's 'Galaxy Tour Alive 2012'.