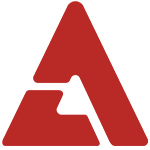 Suzy made her debut as the youngest member of miss A (consisting of members Jia, Fei, Min, and Suzy) with a rather fierce, cat-like image complemented by her jet-black hair and pale complexion. miss A made a spectacular debut with their hit song "Bad Girl Good Girl" and made successful comebacks with their follow-up tracks "Breathe" and "Good Bye Baby".

As miss A already found their place in the music department, Suzy stepped into solo activities with various MC positions on music shows and even made her acting debut on the popular KBS2 drama, 'Dream High'. She continued her acting career with the film "Architecture 101", acting alongside top-notch celebrities and adding on to her already outstanding resume.

Suzy first captured the hearts of many with her hard-to-miss slim body and beauty. Considering her ability to portray contrasting images, from a seductive kitty to an innocent first love, Suzy has all the elements to be featured on allkpop's radar.

allkpop Radar will spotlight the stars who have captured the hearts of K-pop fans and whose popularity continues to soar without an end in sight.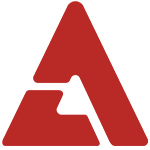 [Basic Information]

Full Name: Bae Suzy
Known As: Suzy
Birthday: October 10, 1994
Height & Weight: 168cm (5'6"), 47kg (103.6lbs)
Blood Type: AB
Aesthetic Strong Points: Innocent and pure look that reminds you of your "first love", cat-like image
Associated Agency: JYP Entertainment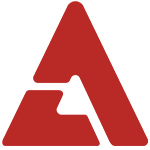 [Works]
Movie
: 'Introduction to Architecture' as young
Han Ga In
Drama
: 'Big' as Mari, 'Dream High' as Hyemi
Variety Shows
: 'Invincible Youth 2'

Others
: Co-MC on 'Show! Music Core' and 'Inkigayo'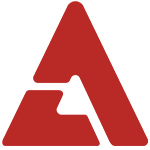 [Endorsements]
Si Lolita perfume
Freestyle Football
Aniplace
Domino's Pizza
Carribbean Bay
Yogurt Milk Drinks 30
La Pioggia Restaurant
Sudden Attack 2.0
Bean Pole
Samsung Galaxy SIII
Reebok Pump Fury
[Significant Achievements]
6th Mnet's 20's Choice Female Movie Star ['Introduction to Architecture']
2012 48th Paekasang Arts Awards Best Rookie Movie Actress ['Introduction to Architecture']
2011 KBS Rookie Actress Award ['Dream High']
2011 KBS Best Couple [with
Kim Soo Hyun
on 'Dream High']
[Interesting Facts]
Had her first kiss in elementary school, and she made the first move!
Hasn't experienced her first love yet
More than 1 million followers on Twitter
Covered Mandy Moore's "
Only Hope
" on Dream High
Next on
allkpop Radar
, we'll be featuring the "giant baby" with unlimited potential,
B.A.P
's
Zelo
!