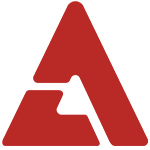 VIXX is going to Baltimore, Maryland for Otakon!

VIXX has been confirmed as guests for this year's Otakon, and will be performing on Friday, Jul 27th, 7:30PM at the convention. Mikako Joho, a Japanese artist, is the opening act.

For those who aren't familiar with the group, VIXX is a six-member idol group from Mnet's reality show 'Mydol'. The current members were the top six finalists on the show voted by viewers. They joined together to form VIXX, which stands for "Voice, Visual, Value In Excelsis". They recently debuted with the song "Super Hero" and are quickly gaining a large gathering of fans.

Though Otakon can seem an odd venue for a Korean idol group, this may be a great opportunity for VIXX to show their talents overseas. It will also be a wonderful chance for VIXX fans in the United States to come and support them.

Following the concert, VIXX is scheduled to hold an autograph session at the convention.

Source: Otakon's VIXX page, concert info
Thanks to Lillian for the tip!