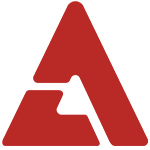 The
Visit Korea Committee
(chairman 
Shin Dong Bin
) released a star ranking chart based off of which artists participants chose to cover for the '
Visit Korea's Yearly K-Pop Cover Dance Festival
' from April 26th to July 10th. The videos were analyzed and this ranking was done by how many participants from each continent covered a certain artist.
1,350 teams participated from 50 countries from 6 continents and out of these teams, 155 of them covered 
Girls' Generation
which ranked the girls first, second place was 
SHINee
with 98 covers, 
miss A
in third with 79 covers, 
SISTAR
fourth with 75 covers, and 
2NE1
came in fifth with 70 covers.
If you look at the popularity ranking for each continent, it shows that Girls' Generation and SHINee are the most popular worldwide, but it also shows that all K-Pop groups in general are receiving love from oversea fans. SISTAR, who has not yet started official overseas activities, has been drawing attention for their steady rise in popularity after being appointed as the ambassador for the 'K-Pop Cover Dance Festival' on June 25th.
This will be the second 'K-Pop Cover Dance Festival' following the first one that was held last year. Through the homepage for the '2012 K-Pop Cover Dance Festival', the teams who passed the first round of the online preliminaries will be in the second round that will be between the participants in each country. The winning teams of the second round will then be invited to Korea and will be competing in the '
Cover Dance Final Stage
', which will be held in September at North Kyungsang Province's Kyung Joo.
It is planned that SISTAR will be the judges for the second round, for the country that has the most participants.
[gallery]