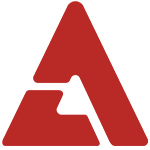 On July 24th episode of
SBS
's
'Strong Heart'
, 
Super Junior
's 
Shindong
shared his side of the story concerning the time when his fellow Super Junior members
Kyuhyun
,
Eunhyuk
, and
Leeteuk
physically fought. He surprised the whole set as he confessed, "
At that time, the person who cried a lot was me.
"
Shindong started at the very beginning of the story, saying, "
Prior to the fight, I was sleeping alone in the waiting room [of a music program].
" He continued, "
I woke up when I heard the sound of Kyuhyun-ssi being struck.
"
Shindong humorously revealed, "
The atmosphere was strange, but what was really funny was that our manager was recording this [tense] moment with a camera.
" The recording seemed to have come in handy, however, as Shindong added, "
After checking the video to see if someone had done something wrong, [I found that] they all had mishandled the situation. And so, I consoled the members one by one.
"
Before going on stage, Shindong explained that he told the fellow members, "
Let's show [the audience] a professional image,
" and when they won first place, he told the members, "
Let's smile,
" continuing with his attempt to loosen up the tense atmosphere. However, the anger appeared to remain amongst the members, and as a result, Shindong, too, became frustrated.
Shindong expressed that he felt as if his efforts were being wasted, as he said, "
I wondered what I had been doing until now, and then I got mad.
" He continued to tell the story, "
Although we had finished [our performance] and returned to the waiting room, seeing the members' faces as we went back in made me feel as if I was going to explode. I scolded them in a really loud voice and then kicked a box in front of me.
"
After kicking the box, however, it opened and both styrofoam and soda cans spilled out. Member
Yesung
, who hadn't done anything wrong, was then sprayed with the shaken soda.
Shindong expressed his immediate regret as he said, "
I, the hyung, took my anger out on Yesung, who wasn't doing anything.
" He continued, "
I took my anger out on Yesung, but because I knew that he hadn't done anything wrong, tears began to form.
"
On this episode of 'Strong Heart', other guests who featured and shared their own stories included 
Nam Kyung Joo
,
Jun Soo Kyung
,
Park Ki Young
,
Solbi
,
f(x)
's
Victoria
,
After School
's
Jungah
and
Lizzy
,
Lee Chung Ah
, and Super Junior members Leeteuk, Eunhyuk, and Kyuhyun.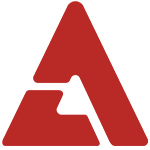 Source: TV Daily via Nate