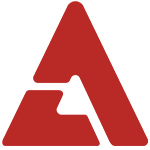 NU'EST, who's receiving much attention for being one of 2012's best rookie groups, will be making their comeback on July 11th!

After releasing a teaser photo on June 27th, the group is stirring interest amongst netizens as they have just released a new album jacket photo for their comeback titled, "Action".

The jacket photo shows each member overflowing with charisma and showcasing an upgraded and more polished image as they each don smokey-eye makeup.

Pledis Entertainment revealed "Compared to NU'EST's debut album, which had a message about teen violence in schools, their title track 'Action' for this album will involve freedom of expression and molting of the old. Through this album, the group will be reborn, showing an upgraded image, music capability, and a more powerful dance performance. Please anticipate their album."

Fans have been showing a hot reponse as they left comments such as, "This has given me a heart attack! Daebak!", "They're perfect on whatever concept they do", "I wonder what message they have for us, this time", and more.

Ahead of their comeback, NU'EST is planning on holding a 'movie event' with fans on July 7th. The group will be releasing their 1st mini album on July 11th.