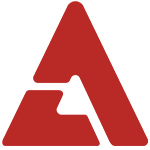 IU
shared her feelings after attending
MBLAQ's
concert on July 21st.
She wrote on Twitter,
' I went to the MBLAQ concert with my mom and trainee friends! I was so jealous that boy groups can arouse so many screams just by the flicker of a hand keke! Ah I want to do another concert!'
IU has been friends with
MBLAQ
member,
Chundoong (Thunder)
, ever since they were both trainees at Loen Entertainment and have also filmed music videos with both
Chundoong
and
Leejoon
.
Her fans, upon seeing this post, commented, "
I'm expecting another one of your unplugged concerts
" and "
I will be expecting the flicker of your hand at your encore stage
".
Source : IU Twitter