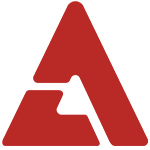 After holding their "Hang Out Live On Air" event on their Google+ page to celebrate their 1000 days as well as announcing the news of their comeback, B2ST has dropped the name of the new mini album along with an album image.

Fans' anticipation for the group's comeback was made even more apparent through the live stream session held on July 11th at midnight KST for fans from 50 different countries tuned in to participate.

The event also ranked #1 on Korean search portals despite it being late into the night, further signifying the group's popularity.

B2ST's new mini album, 'Midnight Sun', will drop on July 22nd, so stay tuned!