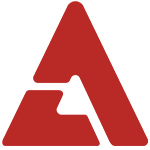 The four lovely ladies of SISTAR recently flew to Hawaii to film a music video for their impending comeback this month, and just returned to Korea with reports of success.

Considering how these jetsetters spent three days at the tropical vacation hotspot, we're expecting a fresh dance pop MV that's perfect for the summer.

At a fan meet that took place today, attendees noted the girls' aesthetic changes (seen above), including Hyorin's full bangs and strawberry blonde curls as well as Soyou's tanned skin and wavy auburn locks.

The ladies will be releasing their special summer album later this month, so stay tuned for the release!