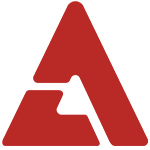 Last year, After School collaborated with the 'Queen of J-pop' Amuro Namie for their track "Make It Happen". Their collaborative effort paid off as they won in the 'Best Collaboration Video' category at MTV Video Music Awards Japan.

They beat out Jay-Z & Kanye West's "Otis", Maroon 5 & Christina Aguilera's "Moves Like Jagger", Special Others & KJ's "Sailin", and Miliyah, Shota, and Atsushi's "Believe".

Congratulations to After School and Amuro Namie!