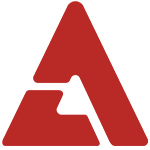 After releasing photo teasers for Jung Ah, Lizzy , UEE, NANA, Raina, Juyeon, E-Young, and Kaeun, the MV teaser for After School's 5th Maxi-Single "Flashback" has been released!

Much like the teaser photo concept, the video teaser fits in line with the dark & sexy theme along with seductive dancing.

Playgirlz and Playboyz should be looking forward to After School's 5th maxi single, 'Flashback', as it's been a year since the group has made a comeback. The single will be released in stores on June 21st and online on the 20th.