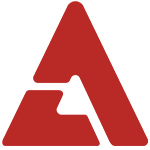 Singer-rapper Yoon Mi Rae (Tasha) celebrated her 31st birthday!

Fans flooded her Twitter with birthday wishes, and in response, Yoon Mi Rae tweeted, "Wow!!! Overwhelmed with gratitude!! Thank you all so much for the birthday wishes! I don't know how to express this in words.. I'm so touched!! Thank you so much ?? much love!!"

However, it seems as though her husband, Tiger JK, forgot about the special day as he responded, "Happy birthday mommy, forgot all about it. Ma bad. I forgot it's your birthday, sorry! I'll upload a pretty, photoshopped photo. Happy birthday, Yoon Future!" and attached the photo above.

Yoon Mi Rae tweeted back:

@DrunkenTigerJK hahahah stoooopid!!!

— ??? Yoonmirae (@Yoonmirae) May 31, 2012
Meanwhile, Yoon Mi Rae is preparing to make her debut in the U.S. She has also been confirmed to judge on the new season of Mnet's 'Superstar K4' for the second year in a row.
[gallery link="file"]
Source: Yoon Mi Rae's Twitter, Tiger JK's Twitter