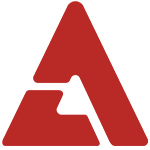 Shinhwa's Hyesung was hilariously abused by his fellow members on 'Shinhwa Broadcast' due to his clueless nature during a game.




The May 19th broadcast of jTBC's 'Shinhwa Broadcast' will conclude the 'Shin Family Game Center' episode with the game "Between Room and Room". In this game, the participants must each stand in separate rooms and act out the given words using only physical movements.




Hyesung, who was in the last room answered incorrectly to an easy problem. Consequently, he received cold glares from the other Shinhwa members and was kicked out of the last room into the first room, where his task was to explain the given word. However, Hyesung did not do well in the first room either for he gave a very poor explanation of the word to the members, which lead the entire group to protest against him.


An embarrassed Hyesung then asked the members, "
Which room should I go to
?", to which
Eric
told him, "
Go to the waiting room backstage
" adding onto Hyesung's embarrassment.
Meanwhile Shinhwa's
maknae
Andy
and guest-star
Kim Na Young
shined during the "Between Room and Room" segment with their stellar performances.
Check out the preview for this week's episode of 'Shinhwa Broadcast' below, and make sure to catch the episode when it airs on May 19th!
Source & Image: Newsen