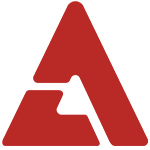 Kim Hyun Joong recently became the first Korean solo artist to reach #1 on Japan's famous Oricon DVD chart.

Kim Hyun Joong's tour DVD, 'First Impact', sold an amazing 16,000 copies in the first week of its release, claiming the top spot on the Oricon chart on the 23rd.

The only other foreign solo artist who made the top spot on Japan's Oricon chart is Michael Jackson whose DVD reached #1 twice. In 2003, BoA reached #3 on the chart with her '8 Miles and More' DVD.

'First Impact' gives an inside look into Kim Hyun Joong's 8-city tour in Japan, which started last November, and his concert in Yokohama Arena that was held this past February.

Congratulations, Kim Hyun Joong!

Source + Image: OSEN
Tips: Thanks to everyone who sent this in!