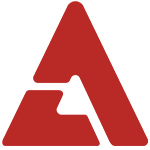 A paparazzi photo of
Song Hye Kyo
in Hong Kong has become a hot topic online due to her untrendy image.
According to foreign Hong Kong media outlets, the actress was spotted walking around in casual wear, as she sported a loose top, hot pants, and flat sandals.  Upon seeing her new look, Hong Kong media outlets commented that her thighs have become thicker than before and pointed out that Song Hye Kyo has lost her good fashion sense.  Regarding her too-casual image, Hong Kong media commented, "
Her goddess image has disappeared
".
However, Korean netizens had differing opinions as they left, "
Even though she gained weight, she's still pretty
", "
She doesn't look like she gained weight at all
", "
It's nice to see Song Hyo Kyo in casual style
", and "
Song Hye Kyo is still a goddess
".
It's been reported that the actress visited Hong Kong to film a commercial.
Source + Photos: TV Daily via Nate