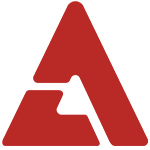 A full investigation of Tablo's infamous Stanford degree controversy conducted by Joshua Davis, a fellow Stanford alumni, was featured in the latest issue of WIRED Magazine.

After conducting extensive research and interviews, Davis wrote, "He actually did graduate from Stanford in three and a half years with two degrees. His GPA had been in the top 15 percent of his undergraduate class. The evidence marshaled against him was false." Davis goes on to further investigate the reasons behind how this alleged diploma falsification led to a full-fledged backlash.

In May of 2010, Tablo's anti-fan club, TaJinYo (an abbreviation in Korean for "Tell the Truth, Tablo"), was created and defamed Tablo with accusations "of stealing someone's identity, dodging the draft, and faking passports, diplomas, and transcripts." After in-depth interviews with several members of TaeJinYo, Davis reveals new details, including how the forum's allegations were further fueled by the old posts of a blogger who claimed to be Tablo's cousin.

The investigation reveals an inside look into the controversy through Davis' conversations with Tablo himself, and lists all of the evidence in great detail, further confirming Tablo's innocence. The article is currently receiving much attention from fans and anti-fans alike.

After overcoming many obstacles, his new album 'Fever's End' rose to the top of the charts in South Korea and overseas. It reached number 2 on the Billboard World Albums chart, and hit number 1 on the iTunes hip hop charts in the US and Canada. It no longer seemed to matter where Tablo had gone to school. The music spoke for itself.

Though full reports have previously cleared Tablo's name in South Korea, this is the first time an investigation was covered in full by an American magazine. There are reports that TaJinYo is outraged by WIRED's article.

For more details on the investigation of Tablo's Stanford degree controversy, check out the article here.

Source: WIRED

Tip: Thanks to everyone who sent this in!