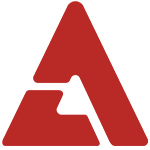 Shinhwa. Their name literally means myth, and for the last fourteen years, the guys from Shinhwa have certainly lived up to that name. As the longest running K-pop idol group in history, they have been writing their very own myth and it continues today as they take the stage after a four year hiatus. They were once just another boy band, but today, they are living legends, re-writing history every time they take the stage.


Making of a Legend
Shinhwa was the brainchild of the then head of
SM Entertainment
,
Lee Soo Man
. Following the success of
H.O.T
, Lee wanted to form another idol group to capitalize on the trend and began looking for the new members. Members
Shin Hye Sung
,
Andy Lee
, and
Eric Mun
were the first three to be recruited. All three were living in California and made their way to Korea. Andy already had a history with SM as he had originally been accepted as a member of
H.O.T
before backing out because of family concerns. Next up was
Lee Min Woo
who was scouted by a SM representative after winning first place at a student dance competition, and
Kim Dong Wan
was recruited of the famous K-pop "street casting" method and initially wanted to be an actor before deciding on joining the group. The final piece of the puzzle was
Jun Jin
, who auditioned for the group after a recommendation from a fellow school mate- who also happened to be the lead singer of H.O.T,
Kang Ta
.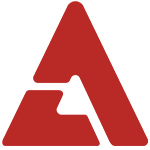 After the six members were assembled, they began their training and famously were sometimes treated like the Cinderella's of their company, as their senior group H.O.T had received tremendous success and they were still just trainees. However, a few members slowly made their way into the K-pop world, as Eric and Andy would serve as the English sub rappers for their fellow SM label mates
S.E.S
for their song "
I'm Your Girl
". But it would be another year before the boys would formally be introduced to the fans and begin to write history.
Shinhwa's debut album, '
Problem Solver
', was released in the spring of 1998 and it was
not
met with great fanfare. The featured single of the same name is one of their better known songs but was not an immediate hit amongst the public. The next single from the album "
Eusha Eusha
" had a very different sound going with an adulterated bubblegum "cute" theme. The concept was very similar to that of H.O.T's "
Candy
" and the group and company received criticism that Shinhwa was merely a clone of H.O.T and weren't really offering anything new. While the first album wasn't a complete failure (Shinhwa did receive the '
M.Net Best New Artist Award
'), because of the high expectations placed on the group, it was a disappointment. The members have stated in interviews that their lack of success even brought up discussions of ending the group at the time.
Luckily, both the group and the company made the decision to stick to the plan and they were able to regroup and release their second album in April 1999. While the first album was a disappointment, the second album was a hit. "
T.O.P
" (another fun acronym which stands for
Twinkling of Paradise
) earned the love of the fans and was the group's first song to reach #1 on the music charts. The success of the album helped springboard Shinhwa from H.O.T fill-in's to become its own distinctive group and was the catalyst for much of their future success. The second "
Yo!
" featured a much different look and feel from their previous works. The group went with a goth inspired theme and the song was rooted in heavy rock rather than the pop. "Yo!" was also able to reach the top of the charts for two weeks and solidified the group's place as a force to be reckoned with.
The Breakout
In 2000 and 2001 with the release of their third and fourth albums respectively, Shinhwa's popularity and place in the K-pop mainstream took off to another level. At that point, they went from another Korean boy band to K-pop superstars as they began building an enormous fan base. This increasing fan base made itself known, as the sales from these albums helped them to become the group's biggest sellers. Hits like "
Only One
", "
First Love
", "
Wild Eyes
", and "
Hey! Come On
" are among Shinhwa's most loved songs by fans and also showcased the increased intricacies and creativity with their performances.
The performance for "Wild Eyes" for example is considered not just a classic for the group, but a classic performance in K-pop. Their growing popularity also was evident on the music shows as "Only One" and "Hey! Come On" each claimed the top ranking for multiple weeks on the music charts. With the love of the fans came the respect of the industry as Shinhwa received multiple awards in both 2001 and 2002, including being Grand Prize finalists from
KMTV
,
Seoul Music Awards
,
SBS
, and
KBS
. They were also honored with the '
SBS Music Awards Most Popular Artist
' award and the '
M.NET Best Male Group Music Video
' award.
Man Down
Even with this tremendous success, the group wasn't without its share of controversies. It was during the promotions of the fourth album as Andy took time off from the group to return to the United States to be with family and study. In recent interviews, Andy admitted that this was a difficult time for him as there were rumors about the real reasons for taking a break and possibilities of bad blood among the group. But ultimately, Andy returned and joined the group for their remaining albums, reinforcing the bond among the members. The group also made even more news in 2001 as they became the first idol group ever to pose for nude pictures and were shocking to many in the industry. The pictures were groundbreaking to say the least, and didn't leave much to the imagination.
The Boys are Back
Shinhwa's fifth and sixth studio albums, '
Perfect Man
' and '
Wedding
', were both released in 2002 and continued their string of hit songs. "
Perfect Man
" and "
I Pray 4 U
" from the fifth album were very successful with "Perfect Man" holding onto the top spot for three weeks. With the release of 'Wedding', Shinhwa officially became the longest running K-pop boy band in history but that streak faced a major obstacle as it would the last album produced under SM Entertainment.
End of an Era
As their contract with SM reached its expiration in 2003, there were some serious decisions to be made. SM offered contract extensions to specific members of the group but was willing to let others walk away. This was a seminal moment for the group. Did they stick together, leave SM, and face uncertainty? Or did they acknowledge their successes but decide it was time to move on to the next journey? No one would have blamed them for ending their run and moving on, but the group decided that remaining united was the priority and so they fought SM in court to retain the rights to their name and ended their memorable run with the company.
New Beginnings
Beginning in 2004, Shinhwa's new home would become
Good Entertainment
but with some time off, the members took some time out to participate in solo activities. Andy and Jun Jin went the acting route with appearances in dramas and sitcoms while Shin Hye Sung partnered with his two closest friends
Lee Ji Hoon
and Kangta to form a project group called
Group S
, releasing their album
'Fr. In. Cl
' (Friends in Classic) which did very well in its own right. Lee Min Woo debuted as his solo alter ego
M
and dropped his album '
Un-Touch-Able
'. Eric Mun participated in his breakout acting role in the drama "
The Phoenix
" which was the most watched drama on
MBC
that year.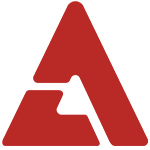 It wouldn't be long before the six members got back in the studio and began recording their first album under their new company. In August of 2004, Shinhwa released their seventh album entitled '
Brand New
'. The title alone expressed what the group was feeling and the notion of turning the page. Their title single hit #1 in the charts for two weeks, making it their first hit in over two years, justifying the risk that they took by moving companies and holding their ground as a group.
2004 was a watershed year as Shinhwa was recognized by the music industry and their peers as the best music group that year by winning the '
Seoul Music Awards Grand Prize
' and the '
SBS Music Awards Grand Prize
'; an incredible achievement. They were also honored as Grand Prize finalists for the
KBS
,
Golden Disk
, and
MBC Music Award
; which was in addition to six other awards that they earned that year.
For the remainder of 2004 and 2005, Shinhwa toured, held fan events, and released digital singles but really were able to promote themselves as a group again. Shinhwa also participated in a television show called "
Let's Coke Play Battle Shinhwa!
" in which the members would select a new boy band from a group of participants via an audition program. The winners eventually became the group
Battle
, which was signed under the same company.
Shinhwa had experienced their first taste of international success, but it was in 2006 that the group was swept up by the hallyu wave and began working on their first Japanese album. Simultaneously, the group also went to work on their eighth studio album '
State of the Art
'. 'State of the Art' was another successful album and featured the famous single "
Once in a Lifetime
". The song was a soaring ballad which held onto the #1 spot for two weeks and is also well-known for featuring
After School's UEE
and the
Wonder Girl's Yubin
in the music video who were trainees with the company at the time. The album and song helped them again become Grand Prize finalists from the
SBS
,
Golden Disk
, and
Seoul Music awards
.
Hallyu Wave
Their first Japanese album '
Inspiration #1
' was introduced in August of 2006 which coincided with their first Asia tour visiting cities in Korea, Japan, China, Thailand, and Singapore. The tour and the album were a triumph for the group and their popularity grew to enough that when they landed in Shanghai for a concert, fans mobbed the airport and members had to be escorted one-by-one to avoid pandemonium. Remember, this is before the current hallyu wave craze so was a unique situation for everyone involved.
Shinhwa took another break in 2007 and again each member pursued their individual projects. It was also in 2007 that Shinhwa officially ended their relationship with Good Entertainment to create or join their own, individual management companies. Eric returned to the small screen while Andy released solo albums and tried his hand at musical acting. Hye Sung, Min Woo, and Dong Wan released their albums while Jun Jin joined the popular variety show "
Infinity Challenge
" as a permanent member.
Duty calls
As 2008 approached and each member focused on their own projects, they were able to get back in the studio to release their ninth album that coincided with their tenth anniversary, a truly remarkable achievement. The album '
Shinhwa 9th
' featured new music from the group but was also the final performance for the group before they would have to take a two year break from the spotlight as each member (excluding Shin Hye Sung because of a previous injury) began to serve their mandatory 2 year military service. The members were each called over a fourteen month period and the waiting began as fans could only wait and hope that the six would eventually reunite under the name Shinhwa.
Shinhwa Company
In May of 2011 it was officially announced that under the leadership of co-CEO's Eric Mun and Lee Min Woo, Shinhwa would operate under their new management,
Shinhwa Company
. Through this company, each member (although with separate companies) would reunite as Shinhwa and once all members were discharged from the military, would return to the studios for a tenth album.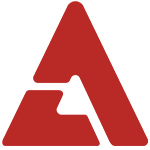 After months of waiting, Shinhwa made their official return on March 25, 2012 with their tenth full studio album, '
The Return
'. Their latest single "
Venus
" showed K-pop fans that while they may be a little older than the latest crop of boy bands, they were still able to bring the energy and passion they had when they were younger and that good music doesn't go out of style.
Shinhwa. The word also means legend. Fourteen years, ten full albums (and many more that couldn't be covered here) comprising over three hundred tracks, and an army of fans. When they began, they were competing against the original idol groups but now they are the only ones left standing of eras past as those other groups have all faded into the K-pop night. Now Shinhwa is performing with an entirely new generation of singers and performers who watched the group as children. But they aren't done just yet. This group has proven to be resilient and something tells me that this legend won't end anytime soon.