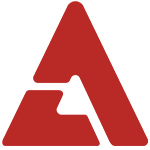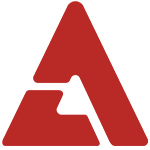 SISTAR is undoubtedly one of the biggest rising stars in the K-Pop world. The group's sex appeal, scandalous choreography, and the powerhouse voice of frontwoman Hyorin has won them a legion of dedicated fans, but despite their obvious talent, they've always felt more like cheesy fun than anything else. Thanks to Brave Brothers' colorful dance-pop and the girls' in-your-face sexiness, it wouldn't be hard for the untrained eye to peg SISTAR as a Europop group rather than a K-Pop one.

That is, until now.

The girls are back with a new single "Alone", a new sound, and a sophisticated new look that's miles away from the bubbly pop divas that dropped it low to hits like "Push Push' and "SO COOL".



There's been a lot of variations on the K-disco sound since T-ara brought the genre back with "Roly Poly", and "Alone" is yet another spin on the successful formula . Dal Shabet did bubble-disco, Nine Muses did glamorous synth-pop disco, Trouble Maker did funky-disco, miss A did sinister-disco, and SISTAR's done what I'm calling sad-disco. Like a night out at Studio 54, it's chic and sexy, but there's also a lingering loneliness that pumps through this vintage groove that makes it much darker than your usual danceable disco tune.

You'd hardly believe that Brave Brothers produced it. Contrary to popular belief, Brave actually is perfectly capable of churning out more than just stupidly infectious club-pop -- he just doesn't do it very often.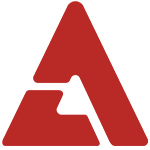 SISTAR's never been known for their deep and intellectual song lyrics ("Yeah I feel so cool cool, yeah I feel so eh eh eh!"), but they score a perfect 10 for the lyrics to "Alone".

"Why am I eating alone again?," they sing on the chorus. "Watching movie alone / Singing alone and I cry and cry / You're gone, regrets are useless / Alone again today."

"I walk alone, watch TV alone / I get drunk alone, cry and cry like this everyday / Love was sweet, under the shade of break-up / I can't fall asleep again tonight."

Brave's production is sleek and sensual, but there's a beautifully sad sensibility to the lyrics and arrangement that makes the song unique -- even though it's essentially just another disco song in a market that's been flooded with them.

The best part about SISTAR is usually Hyorin's heavenly voice, and the 'Dream High' diva doesn't disappoint on "Alone"; reigning in her powerful vocals for a subtler approach that's just as potent as her usual belting. Her delivery on the second verse of the song is easily one of the best things I've heard all year, with the songstress effortlessly gliding between fragile coos and a husky growl that's dreamy enough to make you weak at the knees. Talented bandmate Soyu also shows off some impressive vocals, while Dasom excels in her less-vital role as sub-vocalist, but I found Bora's rap to be weak and the tone of her voice was a bit of a mood-breaker in a song like this, making her part the weakest for me.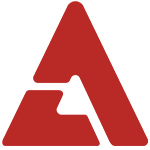 The members play lonesome femme fatales stranded in Sin City in the song's music video, which has a similar feel to miss A's recent breathtaking MV for "Touch". SISTAR's had some cute concepts and videos over the years, but outside of their sexually-suggestive dance moves, there's never been anything from them that's utterly wowed me on the visual front until now.

The Vegas backdrop is as beautifully dangerous as SISTAR themselves, but the standout moment in the clip is the erotic choreography. SISTAR, clad in skin-tight slit dresses, seductively trace the tip of their heels from left to the right on the ground, their entire leg almost fully exposed, before suddenly spinning around and repeating the side-to-side motion with their hips -- butt out and all.

The soon-to-be infamous leg move is being compared to Sharon Stone in Basic Instinct, but it's more like Angelina Jolie's infamous Oscars' dress, which catapulted her leg to solo stardom in February. It's hot enough to make you sweat, but unlike some of their other saucy dance moves in the past, this routine isn't cartoonishly over-the-top; it's subtle, sensual, and classy.

Through their "Alone" transformation, SISTAR has been able to showcase a new and evolved side of themselves, while still maintaining their own identity. "Alone" is guaranteed to cement SISTAR's place alongside SECRET as the two biggest mid-tier girl groups in K-Pop, but with a few more comebacks as good as this one under their belt, there's no telling how high SISTAR might go.

Rating: 4.25/5
Suggestions for a future article, review, or just an opinion on this one? Hit up the author on Twitter (@TheProphetBlog) and check out his blog for more music news and reviews at TheProphetBlog.net.