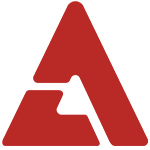 Rumors of a dating relationship between actor
Lee Byung Hun
(42) and actress
Lee Min Jung
(30) are on the rapid rise.
On April 16th, one media source stated, "
Beginning from last year, Lee Byung Hun and Lee Min Jung had good feelings for each other and from earlier this year, they are starting to meet with each other carefully. They naturally met together at awards ceremonies and movies, in official places. They had a good relationship of movie sunbae-hoobae, but it has evolved into a dating relationship.
"
Another media source, quoting associates, stated, "
As the two people are marriageable, they are forced to be careful. Only the closest few know their dating relationship. Their dating places are usually near Lee Byung Hun's house, avoiding the people's eyes even for a little bit.
"
Their agencies are releasing their statements carefully with the general statement, "
It does not seem like the truth.
" As multiple news outlets jumped the gun and began announcing the new couple to be officially dating, both agencies came forward with statements denying the relationships.
Lee Byung Hun's agency stated, "
We are currently contacting Lee Byung Hun right now, it seems like the dating scandal is not true...Once he get in contact with him, we will reveal our official position.
" Later on,
Newsen
reported that a representative shared, "
We directly talked to Lee Byung Hun and he said no. He said it is nothing beyond a celebrity sunbae-hoobae relationship with Lee Min Jung, whom he just knows.
"
"
It is embarrassing as to why this story is coming out suddenly
," a representative of Lee Min Jung's agency
M Steam Entertainment
remarked. Later on, representative Kim Min Sook reportedly stated, "
We talked with Lee Min Jung directly and she said that they are not dating as they are just a sunbae-hoobae relationship, with the two eating together once with many other people recently.
"
Looks like this love scandal may be nothing more than a baseless rumor. Do you think there's more to it, and would you like to see these two actors together?
Meanwhile, Lee Byung Hun is currently filming '
Joseon King
' with actress
Han Hyo Joo
, while Lee Min Jung will act in '
Big
' with actor
Gong Yoo
and
miss A
's
Suzy
.
Source: TV Report via Nate, Sports Chosun via Nate, Newsen via Nate