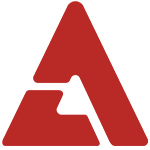 On
T-ara
's 1,000th day anniversary, fans surprised the group with a bus advertisement.
The bus advertisement will appear for one month starting April 23rd and can be seen on bus lines #262 (Yeouido - Jongno - Myeonmok-dong) and #721 (Bukgajwa-dong - Jongno - Konkuk University Station).
T-ara
made their debut on July 29th, 2009 with their hit song, "
Lies
". They continued to rise to fame with their following hit songs, "
Bo Peep Bo Peep
", "
Why Are You Being Like This?
", "
I Go Crazy Because of You
", "
Roly-Poly
", and "
Cry Cry
".
The members of 
T-ara
stated,
"It's hard to believe that it is already our 1,000th day anniversary. We want to thank our fans for their love and support and we will continue to do our best."
T-ara
departed on the 23rd for their promotional activities in Japan.
Source + Image: Star News via Nate