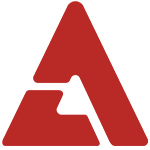 B.A.P. has finally unveiled their final image teaser featuring members Daehyun and Youngjae!

Over the past week, the group has been releasing teaser images in pairs with their new hair styles, or colors for some of them, and Daehyun and Youngjae are the final two to complete the round. Don't get too comfy yet, though, as TS Entertainment has revealed that there will also be a teaser video release tomorrow on April 20th!

As traditional of teasers, the video will give a brief preview of what fans can expect from their upcoming album.

Youngjae's definitely gone for the most dramatic hair style change out of the group by shaving off the sides for a wispy, blonde mohawk look.

There are just eight days left until B.A.P.'s full release of their music video and album, which will kick off their promotions on April 27th.