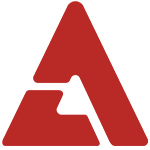 We reported earlier that B2ST's Yoseob and A Pink's Eunji had been photographed working together.

It turns out the picture had been taken during A Cube's new project, 'A Cube For Season', and Yoseob and Eunji came together for a collaboration for the new project.

A representative from A Cube stated, "At the end of February, the two worked really well together in the recording studio even though it was their first time, and showed that they truly are the best main vocalists in the greatest idol groups.  They recorded late into the night, but being already close as part of the Cube Family, they joked around and recorded in a great atmosphere."
The first project single by
Yoseob
and
Eunji
will be released on the 14th through various online music sites.
Source: OSEN