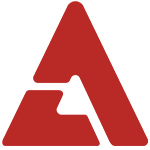 It's spring fever...You don't quite know what it is you so want, but it just fairly makes your heart ache, you want it so!" --Mark Twain
Spring is in the air and here in New York City, like the lyrics in
Big Bang
's "
Blue
", a mild winter has been followed up by some early warm weather. Since spring has officially arrived, we here at
Way Back Wednesday
thought it would be a good opportunity to take a stroll down memory lane and revisit some of the top songs from springs past. WBW chose one song a year between 1995 and 2002 that hit the top of the charts during the spring so that all of you out there in
allkpop
land can add them to your spring playlists. I'm sure we'll miss some of your favorites but here are some jams that everyone can enjoy with their shades on and windows down.
1995: "Wrongful Meeting", Kim Gun Mo
Known as the Korean
Stevie Wonder
,
Kim Gun Mo
is one of the godfathers of K-pop. He was a star from the very beginning but it was this song that made him a legend. "
Wrongful Meeting
", was the title track from his third album, which happens to be the best selling record in Korean music history with over 2.8 million units sold. The opening of the song is nearly universally known to old school K-pop fans and the intensely fast beat with Kim Gun Mo's unique voice makes the song one of the true classics. A warning to anyone attempting to sing along: don't forget to breathe.
1996: "Beauty and the Beast", DJ DOC
Lee Ha Neul
,
Kim Chang Ryul
, and
Jung Jae Yong
, better known as DJ DOC, were the original bad boys of K-pop. Always irreverent, the trio hit the scene in 1994 but it was their third album that provided this hit and just added on to their growing popularity. One of the first groups to infuse Korean music with hip-hop and rap, "
Beauty and the Beast
" was just one of three songs ("
Winter Story
" and "
Summer Story
") that reached #1 for the group in that single year.
1997: "Wings", Untitle
Yoo Gun Hyung
and
Suh Jung Hwan
burst onto the scene in 1996 and were the duo behind
Untitle
. Although their run as a team was short-lived, the pair left their mark on early K-pop music with the song "
Wings
" from their second album, '
The Blue Color
'. While it's unclear what happened to the group following their disbandment in 1999, their music lives on in the annals of K-pop lore.
1998: "Na Na Na", Yoo Seung Jun
West Side!
Yoo Seung Jun
was without question one of the most popular stars of his day. Born in Korea but raised in the States, Yoo Seung Jun brought west coast swag with high-powered dance moves combined with rapping and singing to become a force in K-pop. "
Na Na Na
" was the hit single from his second album '
For Sale
'. While the song was a hit, it might be even better remembered for the music video featuring actress
Choi Ji Woo
and a basketball hoop with questionable height. This was one of many in his string of hits but might be the all-time favorite for his fans.
1999: "Returning Farewell", Kim Hyun Jung
From the Queen of Dance Pop,
Kim Hyun Jung
's "
Returning Farewell
" claimed the top spot for four weeks in a row and helped her to win five awards in 1999. Off of her second album, the song combined Kim Hyun Jung's trademark techno sound with some rock mixed in for one her most popular songs. Her style of music was as distinctive as her trademark long legs and helped make her one of the original divas of K-pop.
2000: "Friday Night", g.o.d
The boys of
g.o.d
(groove over-dose) aren't strangers to fans of K-pop as one of the most popular and successful K-pop groups. "
Friday Night
" from their second album '
Chapter 2
' helped launch their careers as K-pop mega stars. The song is all about that feeling when it's Friday and it's time to go out and see what kind of trouble you can get yourselves into. It was also one of three songs form the group to reach the #1 spot that year along with "
Sorrow
" and "
Lies
". One of the original idol groups, their music continues to sound fresh even to this day and is definitely still on our playlists.
2001: "Sweety", S#arp
Also considered as one of the original idol groups, S#arp was also one of the few "co-ed" groups at the time with members
Seo Ji Young
,
Lee Ji Hye
,
Jang Seok Hyun
, and
Chris Kim
. The group came onto the scene in 1998 and was a hit with fans. "
Sweety
" was off their fourth album '
4Ever Feel So Good
' and with its catchy, fun melody, the song held the top slot for two weeks. Unfortunately the harmony didn't last forever as the group split up after a falling out among Seo Ji Young and Lee Ji Hye, but they are still one of the more memorable groups of their day.
2002: "No. 1", Boa
The Princess of K-pop,
BoA
's rise to fame has been well documented but "
No. 1
" could be considered her breakout hit that catapulted her to stardom. Released in 2002 with the World Cup in Korea, the song could be heard across the country (literally) and was an instant hit among fans. The song captured BoA's youthful energy but also her unquestioned talent to become one of her most beloved songs. The song made a reappearance last year as singer
Lee Sora
covered the song on the television show "
I Am a Singer
" prompting a
Twitter
shout out from the Princess herself.
Honorable Mention's:
1995: "Angel Without Wings", Roora
1996: "Your Were My First and My Last", Solid
1997: "A Young Person's Love", Yang Pa
1998 (tie): "Passion", Yoo Seung Jun
1998 (tie): "Sorrow", Cool
1999: "Forever Love", Fin.K.L
2000: "First Love", Clon
2001: "Bird", Psy
2002: "Perfect Man", Shinhwa