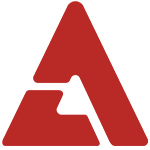 In celebration of his 20th anniversary, Seo Tai Ji left a thoughtful message for his fans on his official homepage.

His message read:

"I'm so thankful and happy that so many people have congratulated my anniversary like this. When I debuted, I never thought that I'd be able to pursue music for this long, so even now, I'm both amazed and grateful that I'm able to live with music this long.

I'd like to thank everyone for listening to music and for giving me the support needed to continue making music for this long. To the world's most amazing people in this world, I want to tell my fans that I love them and that I thank them.

Today, I feel excited as if I'm 20 years old again, releasing my debut album. I hope that I can keep these feelings for the rest of my life. I dream of music being a source of happiness and consolation in a world of hardships."
Seo Tai Ji is currently in the States working on new productions.
Source + Photos: OSEN