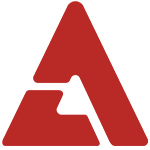 First generation girl group
S.E.S
has gathered together once again.
On March 8th,
Eugene
uploaded a picture of the trio onto her personal twitter and along with it wrote, "
Bada unni shows that she is a true Twitterian and Soo Young [Shoo] doing her odd poses as always.
"
In the picture, the three girls are once again gathered with Eugene smiling at the camera while Bada is on her phone and Shoo is drinking her beverage in an odd manner. It is nice to see that the originial girl group SES are still close and this picture shows their undying friendship.
Netizens responded to the picture saying, "
SES still looks beautiful despite all the time that has flown by
", "
It's so nice to see how they are still close
", and "
Two members from the original girl group SES are already married. Bada when are you going to get married?
"
Source & Image: Eugene's Twiter