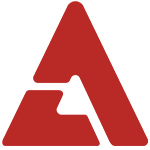 Canadian fans who feel a bit left out when it comes to K-Pop concerts, here's some good news for you! The Biggest Korean Music Concert Ever Held in Canada "2K12 Korea Night" is heading your way!

In celebration of the 30th anniversary of Slacker Canadian Music Week, KOFICE (Korea Foundation for International Culture Exchange) in association with the Korean Ministry of Culture, Sports & Tourism are proud to present for the first time ever, 2K12 Korea Night. 



As the popularity of Korean music surges across and beyond Asia, 2K12 Korea Night at Slacker CMW will not only be the biggest Korean concert ever held in Canada but also mark the North American debut for some of Korea's most critically acclaimed and award-winning artists.

Kicking off Slacker Canadian Music Fest on Wednesday, March 21st, 2K12 Korea Night will take center stage at Toronto's world renowned party palace, Kool Haus, with 2 special showcases : K-Pop Wave X Seoulsonic.

Featuring four of the hottest chart-topping K-Pop stars, K-Pop Wave pumps up the volume with teen girlband A Pink (2011 MNET Asian Music Awards : Best New Female Act), sextet boyband Teen Top (2011 Korean Entertainment & Arts Awards : Best New Male Act), dancefloor diva G.Na (2012 Golden Disc Awards : Bonsang Digital Album of the Year), and urban balladeer Brian Joo (2004 MTV Asia Awards : Favorite Korean Artist - Nominee).

Spotlighting a trio of AltROK icons currently on a coast to coast USA tour, Seoulsonic brings the noise north of the border with Korean punk pioneers Crying Nut (2007 Korean Music Awards : Musicians of the Year - Nominee), underground post-modern rockers 3rd Line Butterfly (2010 Korean Music Awards : Song of the Year - Nominee), and high voltage veterans Yellow Monsters (2012 Korean Music Awards : Rock Album of the Year - Nominee).

Exclusive 2K12 Korea Night @ Slacker Canadian Music Week iMix now available on iTunes worldwide. Music video sampler now available at RootMusic.

For the latest news and updates, log onto the official Facebook fanpage!


Toronto, ON
Kool Haus

March 21st
7:00pm
K-POP WAVE :// 8:00 PM A Pink // 8:30PM Teen Top // 9:00PM G.Na // 9:30PM Brian Joo
SEOULSONIC :// 10:00PM Crying Nut // 11:00PM 3rd Line Butterfly // 12:00 Yellow Monsters
Tickets for this all ages event are on sale now at the Slacker Canadian Music Fest website (click here)