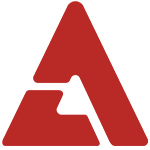 Chris Golightly
revealed earlier today that he would be going back home to the States.
The singer seems to have been torn between leaving Korea and wanting to stay for a while, as he has talked about leaving before but did not follow through.
However, it seems as of today, he has decided to go back to the U.S. as he posted,
I'm Going Home to USA:


Thank you, To the Girls for Making up Lies & Ruining my Life here. I hope your [sic] Happy. Every Girl I dated, I was Nice towards. You stripped me of my Name, Music, Management and Ripped my Soul. The Public believed A Stupid Rumor posted by Someone with "No Name or Trace" I dont even Know who Posted it. I have always respected The Korean Culture and its Land. But you Doubted me. This was a Bad Choice for me to Ever have came here. I am Fuckin Hurt because of how I'm being Treated. I am Tired of Lies, And the People who posted the Crap, Are Cowards. Why? Because you killed my Dream. When all I did was try to see if we could work out. Thank you........
For those of you who haven't been following,
Chris Golightly
, former contestant on
'Superstar K3'
, was thrust into the spotlight recently after a fan wrote on an online community board that Chris had a sexual relationship with her. She claimed that he insisted on keeping their affair a secret. Additionally, more fans stepped up in support stating that Chris "
used his fan cafe members to his own benefit,
" and that the singer had caused them mental distress.
Chris denied the accusations vehemently at first, but later issued a more toned down public apology citing "cultural differences" as the reason for the misunderstanding that arose between him and the girls involved. He asked the public to give him a second chance to pursue his dream in Korea and stated that he would work towards learning to understand Korean culture better.
Source + Photo: TVreport via Nate