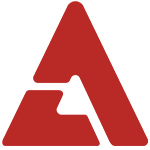 A photo that's made rounds on the internet featuring
IU
on a children's television show has netizens amused with the singer's petite body.
The 'nation's little sister' made an appearance on Tooniverse's 'Mak Irae Show', a program featuring elementary school students in Korea. After a screenshot was posted on an online forum titled, "IU, whose body is smaller than an elementary school kid," many took note of how well IU blended in with the rest of the cast. When the singer posed in a photo with
Kim Yu Jung
, the boy in a hat in the bottom right corner, the child actor actually seemed to tower over the nineteen-year-old!
Netizens that saw the forum thread vividly nicknamed the depiction as "IU's starvation body," then reacted with a variety of comments. "
Even smaller than Kim Yu Jung, the best
," one amused viewer remarked. Others pointed out, "
IU really is sized like an elementary school student
," and, "
I thought she was a size 33, she's really small.
"
Source: Sports Chosun