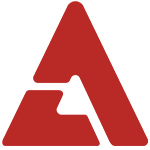 Big Bang member Daesung's controversial vehicle accident is being revisited once again in the wake of an interview with the deceased victim's older brother.

On February 25th, KBS2's 'Entertainment Relay' aired a 15-minute segment questioning whether the boys were 'forgiven' ahead of their comeback. The essential point the report was trying to make was that their comeback may have come too soon after G-Dragon and Daesung's scandals broke out, and that possibly, the young men did not formally take enough time to reflect on their mistakes.

Part of the content was different from what has already been reported. 'Entertainment Relay' met with the mother of the man who passed away in Daesung's accident, and during the interview, she said, "After coming to the funeral, [Daesung] did not once even come near the house. I could not even look him in the face at the funeral. We had not come to any kind of settlement."

This was completely different from what YG Entertainment had previously reported. YG stated that Daesung had asked for forgiveness from the family numerous times and that Daesung himself was encouraged by the family members. Some media outlets have even reported that the family "never even saw Daesung's face," further causing confusion amongst the public.

Immediately following the broadcast, Big Bang fans opposed the ill intent of 'Entertainment Relay' and expressed their thoughts via SNS. Some argued that 'Entertainment Relay' was reporting biased news because of the uncomfortable relationship between KBS and YG Entertainment. In 2010, YG Entertainment caused some friction with KBS at the time of Big Bang's comeback in 2010, and failed to attend KBS' 'Hallyu Concert' which was held overseas.

To find out the truth, Star In met with the brother of the deceased and held an independent interview.

--

- What did you think, after watching 'Entertainment Relay'?

"I didn't watch the actual broadcast, but I did receive calls about it from other people. I saw the articles online, and I was upset that the broadcast was so one-sided. There are people who after seeing the program have mistakenly thought my aunt and myself were trying to pocket the settlement money and betraying my parents. We have not officially taken any action, but I thought that I need to do something to clear up the absurd misunderstandings."
- Has the family seen Daesung face to face?
"When Daesung came to the funeral, to be honest we were angry, but he apologized numerous times and he sought forgiveness from us over and over again, so how could we not? We took pity on him as well. I was deeply hurt and angry that I lost my younger brother, but if you think about it, it wasn't all [Daesung's] fault. There were a lot of other factors that went into play, making it complicated. Thinking about it like that made me a lot more calm and I even had a few conversations with him."
- Have you reached a settlement with Daesung and his representatives?
"We reached a settlement on July 19th last year. Daesung himself did not personally come, but someone who was taking care of the situation came to our home. I was there, as well as my parents and my aunt. They needed approval from our parents so they listened to the explanations and signed the agreement."
- Your mother said in the 'Entertainment Relay' clip that she never reached a settlement.
"Why wouldn't we have reached a settlement? My mother is very ill. The hospital diagnosed brian lesions, and she cannot remember anything very clearly. She does not even clearly remember whether or not she held an interview with 'Entertainment Relay'. My father isn't well, either."
- Are they in shock after losing their son?
"She is suffering from a chronic illness after receiving surgery a few years back. Her condition wasn't severe to the point where she couldn't remember things, but due to certain circumstances she had to receive outpatient treatment. And because she stays home all day, her condition seems to grow worse with time. As her son, I have no excuse and I am ashamed to admit that."
- Are things difficult at home? She looked weary in 'Entertainment Relay'.
? "It's not as bad. The area we live in right now is a redevelopment area and we have plans to move in April. But because my parents are not well, they cannot up-keep the house as well as they once did. And because I work late nights these days, the house seems to continually be a mess."
- Is what Daesung said on SBS 'Healing Camp' all true?
"It's mostly true. Nothing is different from the truth. I watched 'Healing Camp' myself. A few days after the settlement, I had a cup of coffee with Daesung at the YG office and told him, "I hope that you can regain your confidence and show the world your bright image." Even now, I hope that Daesung will be successful. He's still young."
- Why did 'Entertainment Relay' decide to meet with your mother, instead of you who mainly represents the family?
"I work at an office near Incheon Airport, and a lot of times I come home late because of work. My aunt comes to the house every now and then, but I think she was busy with something else and left temporarily. I think 'Entertainment Relay' came and did the interview when only my parents were home."
Meanwhile, this past August, the prosecutors decided that there wasn't enough hard evidence to determine whether or not the motorcyclist 
Hyun
had been alive or deceased before Daesung unknowingly ran him over with his vehicle. Also, they did not rule out the possibility that the motorcyclist, who was under the influence upon the time of his death, could've died from the initial collision with a streetlight.
"Although it should be recognized that Daesung drove without maintaining a safe distance and ignoring his surroundings, it is hard to make the connection between this fact and the death of the victim,"
stated a representative for the police. 
"We made a judgment of not guilty based on the principle of 'innocent until proven guilty'."
Based on the above information, they rendered a verdict of 'not guilty' for the beleaguered Daesung.
"Since Daesung reached a civil settlement with the victim's party on July 19th, you can say that this case is now closed,"
said the police.
Source & Image : Edaily Star In via Nate