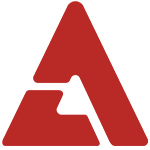 "Ich liebe dich, Berlin (I love you, Berlin)!"

B2ST wrapped up a successful show at their second 'Beautiful Show' tour performance which took place at 'Columbia Halle' in Berlin, Germany.

Their agency Cube Entertainment stated on February 13th, "There were 3,000 fans in total at this show, including fans from not only Germany, but also France, Switzerland, England, Spain, the Czech Republic, and more. There were over 20 fans that waited outside the venue since the night before, even though the weather was below freezing. Because of this, the police and paramedics were standing by at the location, in case of an emergency."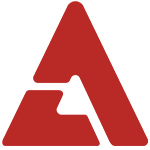 B2ST performed a variety of songs that night, including their hits "Special", "Breath", "Shock", "I Knew It", and more, and the fans responded by showing their explosive support with loud cheers.

A fan by the name of Jennifer (19) who traveled four hours from Düsseldorf to Berlin in order to see the boys perform remarked, "I have been a fan of B2ST since their debut, and I have waited a long time for this day to come. I have gotten to know K-pop through B2ST, and I had no idea they would come to Germany so quickly through their World Tour. I'm so happy."

Alexandra (26) who traveled from Hungary could not hold back her excitement as she said, "It was the greatest performance ever. B2ST's strength is being able to sing so well while never missing a step of the dance."

Sharla (19) was the lucky fan selected to participate in B2ST's special propose event, and in between tears she managed to say, "I will never be able to forget this day for the rest of my life."

B2ST member Yoon Doojoon remarked, "I'm so glad we were able to put on an independent concert in Europe through our world tour. This is only the beginning, but I hope that we will eventually be able to travel to all the different countries where our fans reside."

There were a lot of local media outlets that were present at the venue, including German television channel ZDF, and German news agency DPA. They analyzed the appeals of boy group B2ST who is at the forefront of the current Hallyu wave, and asked in-depth questions regarding the outlook and strategies of K-pop.

In related news, the boys will be heading to Shanghai next to perform on the 25th.







Where would you like them to come to next?

Source & Image: SportsSeoul via Nate