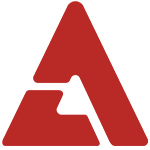 A Korean cosmetic-surgery clinic conducted a survey of Japanese patient visitors for the entire year of 2011 asking, "
Who is your favorite Hallyu Star?
"  At the end of the year,
KARA
was the most preferred K-pop star among Japanese visitors. Director
Yoon In Mo
of the hospital explained, "
The most favored Hallyu star came out to be Park Gyuri, Nicole, Han Seung Yeon, Goo Hara, and Kang Ji Young who are in KARA.  The following favorite stars after KARA were Jang Geun Suk, Bae Yong Jun, Girls' Generation, Lee Byung Hun, and Jo In Sung.  Through this survey, we were able to find out how the Japanese think about KARA's image.  The KARA members resemble puppy dogs.  They all have cute and lovely faces.  Some Japanese visitors brought photos of their favorite KARA member and asked to change their nose to look like their favorite KARA member.  They wish to look a little more like their favorite stars, even if it's through a nose job
." He continued, "
I think KARA's music brought a good response from the Japanese due to a thorough planning from the start before composing and selecting songs to release to the global and domestic markets
." Kara's high popularity among the Japanese was also proven back on November 19th of 2011 when
Y-STAR
's '
Curious
' conducted surveys with Japanese tourists to which 62 out of the 100 chose Kara as their favorite K-pop star.
Japanese Sankei Newspaper
also ran an analysis about the girls and concluded that KARA's popularity is due to, "
Their attractive face, balanced body line, and fancy dance
".  Sankai also reported that Korean girl groups are gaining popularity due to their distinguishing appearance and interesting group dance compared to current Japanese idols.  This sort of popularity has led KARA to earn 49.3 billion yen(73 billion won) in Japan from CD and DVD sales in 2011 alone. In related news, KARA will be attending the '
Golden Disc Awards in Osaka
' on the 11th. Source + Photos: Xportsnews