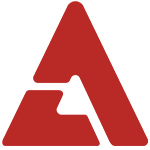 Thanks to eagle-eyed VIPs, a mysterious update on YG Entertainment's official blog YG-Life has been spotted, escalating worldwide anticipation for Big Bang's comeback.
Instead of releasing a new teaser with information and great fanfare, YG's latest update is very subtle. The top image may seem no different from the previous image teaser, but the word "ALIVE" is peeking from the upper right area of the blue circular gradient.
It's still unclear what "ALIVE" could be referring to. People are already placing bets on it being the title of the lead track or album.
Late last week, Big Bang also released a Japanese teaser on Youtube regarding an album comeback in March.
Source: YG-Life