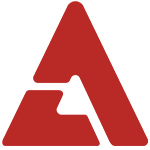 In an attempt to jump on the girl group bandwagon, DR Music hastily put together Baby VOX ('Baby Voice of eXpression'), five girls who they hoped would revolutionize the K-Pop scene. From the beginning, this group experienced a rocky go. The girls tried to perfect their member dynamics and experimented with different genres of music, all while combating criticisms for being 'unorthodox and 'inappropriate'. Though they were plagued with those labels throughout their entire career, Baby VOX managed to hold it down and become one of the longest running girl groups in K-Pop's history.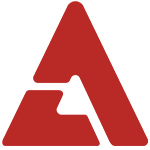 > A rocky start, and a lukewarm debut Baby VOX launched their career in 1997 with members Cha Yumi, Jang Hyun Jung, Jung Shiwoon, Kim EZ, and Lee Hee Jin. Each had their own charms that won over a few fans, but the decisions made by their management made it obvious that DR Music was a rookie when it came to fostering a girl group. The girls aimed to stand out with their debut track, "Haircut". Unfortunately, the song was a bit of a mess and their image made it difficult for the public to accept them. SM Entertainment and DSP Media had both debuted girl groups that were sweet and charming, and in contrast, Baby VOX seemed like the Korean version of the (Scary) Spice Girls. S.E.S. and Fin.K.L.'s widespread success proved that everyone preferred the 'sweetie' concept, and seeing that, DR Music knew they had to make significant adjustments.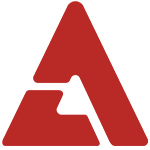 > Revolving door members and giving into the trend When Cha Yumi injured herself on stage during a performance, DR Music seized the opportunity to revamp their lineup. Yumi was cut from the band and was replaced by Kan Mi Youn, who was originally cast as an extra in the "Haircut" MV. Jung Shi Woon and Jang Hyun Jung were also removed from the group due to internal conflicts; their spots were filled in by Shim Eunjin and original member Lee Gai (who had to skip out on initial promotions due to an injury and was 'replaced' by Kim EZ). Armed with a new lineup, Baby VOX then tossed their 'sexy' image in favor of the safer 'cutie' concept, and hired genius hitmaker Kim Hyung Suk to compose their next song, "Ya Ya Ya". As expected, the public was more accepting of the bubbly, feel-good track. It climbed to #7 on the charts, and did well enough to help give Baby VOX a second chance. After heaving a sigh of relief, Baby VOX turned to face the grim fact that this wouldn't benefit them forever. S.E.S. and Fin.K.L. were still holding down the fort for girl groups in the industry -- if Baby VOX wanted to stand out from Korea's best, they needed to do something new and completely different.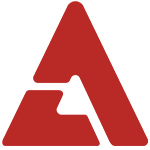 > Exit Lee Gai (again), enter Yoon Eun Hye As if on cue, another opportunity for change appeared, but in a way that caught everyone off-guard. Lee Gai had been busted for lying about her real age. She had somehow fooled the agency into believing she was only 20 years old, when she was actually 30. DR Music wasted no time in cutting her from the lineup, and immediately set up auditions to find her replacement. In February of 1999, the management chose finalist Yoon Eun Hye, a junior high school student who joined Baby VOX as the maknae. Eun Hye worked well with the rest of the group, and helped establish internal solidarity at last. (At this point, the finalized Baby VOX lineup was Yoon Eun Hye, Kim EZ, Kan Mi Youn, Lee Hee Jin, and Shim Eunjin).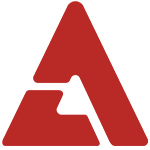 > Success at last Baby VOX decided to bring back their sexy concept for their 3rd album. They made a triumphant comeback in August 1999 with "Get Up", which allowed them to knock out legends H.O.T. for their first K-Chart win. "Killer" acted as their follow-up, and the two back-to-back successes gave Baby VOX the 'Top Excellency Award' at the year-end Seoul Music Awards. But it wouldn't be a success story if the girls had smooth sailing all the way through to 2006, would it? Baby VOX's anti-fan population exploded after rumors began to spread about Kan Mi Youn dating H.O.T.'s leader, Moon Hee Jun. At a time when idols were highly discreet about their personal lives, the scandal made headlines and even became evening news material. The scandal never really died out, but the girls tried to move past their irrational haters with a better, stronger album. In 2000, Baby VOX released their 4th album, 'Why', which was arguably the best of their entire career.  Their skyrocketing fame earned them opportunities to host shows on variety programs, and eventually cross over into China, where they became the very first Korean girl group to hold a concert and film a Chinese CF.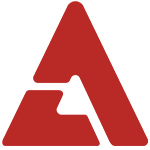 > Coming full circle -- The end hastened by 'Too sexy' and Tupac Baby VOX enjoyed solid success with their 5th and 6th albums, but it would be the seventh album, 'Ride West', that would draw the most international attention. ...In the worst way possible. "Xcstasy" was the main track of the album, and it was Baby VOX's most shocking track yet. While the group had defied conservative Korea before, it was never to this extent. The girls dressed in skimpy, 'ghetto-fabulous' outfits while posing as race-car models in their MV -- all while being surrounded by foreign guys in flashy cars. With the girls singing and rapping entirely in English to boot, "Xcstasy" just seemed like a poor attempt at mirroring American hip hop music videos. But what really caused controversy and even a lawsuit was that the girls included a rap segment from Tupac Shakur in the song. Supposedly, Tupac had recorded the piece while he was still in jail, and his representatives argued that Baby VOX had no rights to use it. The girls were getting flamed at home too, as DJ DOC's Lee Haneul publicly bashed the girls for using a deceased artist's lyrics in their song and ridiculed them for thinking that they (as amateurs) could sing and rap on par with a man of Tupac's caliber. To top it all off, he remarked that they looked like prostitutes in the MV. This was quite a statement to make against another artist, and the two parties ended up battling in court. Eventually DJ DOC did apologize, but it had a huge impact on the girls' image and they stopped promoting the song shortly after. Due to those repercussions, their follow-up track "Play Remix" did poorly despite a feature by Jennifer Lopez. After two short months, promotions for their final album came to a close. After such a rocky and lengthy career, the girls began to quietly withdraw one by one, starting with Shim Eunjin, whose contract with DR Music expired in 2004. Yoon Eun Hye followed in 2005, as did many others. In February of 2006, Baby VOX announced that they were officially disbanding.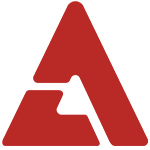 < Where are they now? In 2010, the girls re-grouped to perform on TV together for the first time since their disbandment on SBS's 'Kim Jung Eun's Chocolate'. They belted out their classic hits, and assured rumor-mongers that all five girls were still very good friends. Yoon Eun Hye is now a successful actress, having secured lead roles in popular series such as "Coffee Prince" and "Goong". She often makes appearances on variety show programs and models for brands like Calvin Klein. Kan Mi Youn released a solo album after Baby VOX disbanded in 2006, but went on a four-year hiatus before returning with "Going Crazy" in July of 2010. She released her first mini-album earlier this year, and in October, released her new song, "Won't Meet You". Main vocalist Lee Heejin is also working as an actress, having landed a role in "It's Okay, Daddy's Girl" in 2010 and in MBC's "The Greatest Love" in 2011. Shim Eunjin is also an actress, but is better known for her brief relationship with professional soccer player, Lee Chun Soo. He reportedly chased her for a year before she finally decided to give him a chance; the two split a few months later. As for leader Kim EZ, she married a stock broker in 2010 who was the same age as her, and gave birth to her son earlier this year. She is currently taking a break from the entertainment industry.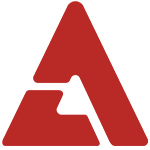 < Their legacy Baby VOX will forever be remembered as the rebels that began a new K-Pop movement. Although they had to cave in at first, they ultimately refused to bend to societal expectations of what a girl group should be like. Their boldness and firm resolve to stay true to being a sexy girl group helped pave the way for junior artists that debuted after them. --- < "Haircut" > - < "Ya Ya Ya" > - < "Change" > - < "Get Up" > - < "Killer" > - < "Missing You" > - < "Why" > - < "Betrayal" > - - < "Xcstasy" > ===